Get-A-Way Expanding 22" Carry-On Hardside Luggage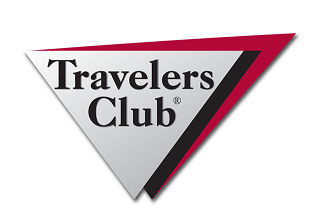 This 22 " Hardside Expandable Carry-On by TPRC comes with the ultimate 360˚ wheel system. This sturdy fun-style Carry-On Suitcase is perfect for all forms of travel! The textured, embossed surface help keep the bags from sliding on its side, while the 8-wheel system gives extra support for the weight. You'll never have a hard time spotting your colorful Carry-On. 
Features an extraordinary durable hard shell made of Polypropylene. Lightweight and expandable for extra packing room when needed.
Hardside and Upright , durable and easy to transport.
Features & Benefits:
Push-Button Recessed Locking Handle System
Fully-lined Interior w/ Shoe & Accessory Pockets
Multi-directional EZ-GlideTM 4x4 System Allows 360° Movement
Material: POLYPROPYLENE
Comes in mulitple Color Options
Double Spinner Wheels
Expands for more packing space
22" x 16" x 9.5"