The Skipper Shoulder Pouch by Lug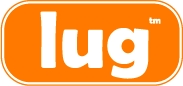 The Skipper Shoulder Pouch is an ideal candidate for a Day Bag. Perfect size to zip to the market or just to bring the necessities.  Light weight and fits right into any suitcase, making it easy to change bags while traveling. I mean, A gal does like her choices. Easily worn as a Crossbody Bag or shorten the strap and carry as a handbag.
This pint-size pouch easily packs all the essentials in its three separate compartments (one that's soft-lined for electronics), but a favorite feature is the carabiner that clips on keys for easy access. The adjustable strap lets you sling it over your shoulder, messenger-style, shorten it like a purse, or even cinch it around your waist. Any way you hang it, your goods are good to go!
Features & Benefits:
Adjustable Shoulder Strap
Carabiner Clip
Lightweight Material
Pen/Cosmetic Holder Slot
Soft-Lined Accessory Pocket
Water-Repellent Material
Dimensions: 7.5"w x 8.5"h x 1.5"d