Lug Trotter Mini Handbag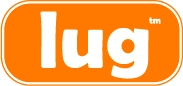 This Trotter Mini Handbag is perfect for packing in a suitcase to have options, and us women, love our options. This Small Handbag will carry necessities without creating bulk. 
The perfect option for an impromptu date or a last-minute girls night on the town, the strap height is specifically designed for a snug fit under the shoulder that provides comfort and keeps your belongings safe.
Features & Benefits:
Two exterior pockets
Lightweight and compact
Main interior features two cargo pockets and slim zip pocket
Faux leather accent detailing
Material specially treated with water-repellent finish
Dimensions: 12.25"w x 7"h x 1.75"d