Lug Scout Travel Wallet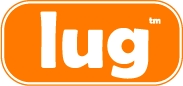 The Lug Scout Travel Wallet is the perfect travel companion, fits nicely into a carry-on Bag. The attractive Passport Wallet has plenty pockets for cards, passport and travel documents.
With pockets for boarding passes and paper itineraries, mesh zip pockets for coins, secure business card/credit card slots, a wrist strap, and full zippered closure to keep everything safely inside, the Scout has you covered. Now you can worry about the important things, like which restaurant to try and what sights to see. The Scout takes care of it all so you don't have to.
Features & Benefits:
Mesh pockets for boarding pass and paper itineraries
Mesh zippered coin pocket
Slim pocket for passports
Pen holder
Wrist strap and full zippered closure to keep your valuables safe
Material specially treated with water-repellent finish
Dimensions: 10"w x 5"h x1"d