LI'L LEWIS® Kids Neck Travel Pillow Gorilla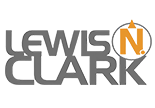 Traveling with kids is fun and the ride should just as enjoyable. Li'l Lewis Kids Neck Pillows accommodate families' needs. This Gorilla  Kids Travel Pillow will softly support your child's neck and allow them to fall asleep more easily on long flights and car rides so you can concentrate on other matters. 
Doing double duty as a stuffed animal and contoured Kids Travel Neck Pillow, and a stuffed animal friend.
Features:
Cute Gorilla
Soft
Supports neck
Easily Machine Washable

• 10in x 10.5in x 4in